Rachel Peters :: Director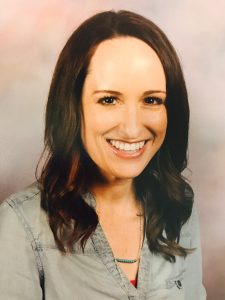 I am the mother of three boys, ages 9, 13, and 16. We moved to Keller in 2004 and consider Trinity Presbyterian Church our second home since it is where we worship, work, and play. When not at church, I enjoy shopping (maybe a little too much), working out, and supporting the Keller Indians…go band!
I graduated from the University of Texas at Austin with a degree in Applied Learning and Development, and also grew a desire for ministry through various leadership roles in InterVarsity Christian Fellowship. I spent seven years in the Texas public school system as a teacher at the intermediate and middle school levels, while also taking some time off to be a stay-at-home mom. Almost eight years ago, I took a position on staff at Trinity Presbyterian as the Director of Christian Education and added the Director of Trinity Private Preschool to my title at the beginning of the 2013 school year. Beginning this year, my sole focus will be on the preschool. Getting to combine my love for the Lord with children, education, and directing an organization has been an amazing blessing!
Ms. Rachel serves as the director of the preschool, as well as the Chapel leader.
School Year Staff
Linda Coleman :: PreK Lead Teacher
I live in North Fort Worth, within walking distance of the famous Buc-ee's and Texas Motor Speedway! I am the mother of two adult daughters and one son-in-law. In addition, I have a precious 8 month old granddaughter, who is a blessing to all! After living in Missouri most of my life, I decided to try something different. I moved to North Texas to be near immediate family members. Over the past ten years, I have had no regrets!
I graduated from Southeast Missouri State University with a degree in Elementary Education. Shortly after, I furthered my education by obtaining a Masters Degree in Education from Southwest Baptist University, Boliver, MO. I taught elementary education (mostly second grade) for sixteen years. Following that, I became specialized in gifted education, and served the next ten years in middle school and high school as a gifted education resource teacher. Having been too young and energetic to stop "playing" with children, I immediately began substitute teaching after moving to Texas. While worshiping at Trinity Presbyterian Church, I discovered this quaint, delightful preschool with wonderful children and parents. I have taught at Trinity at least eight years (I lose track) and hope to be here a while longer!
Ms. Linda is the lead teacher of the Pups classroom, as well as the Music teacher.
Monica Albritton :: PreK Assistant Teacher
My husband, Kyle, and I have six amazing grandchildren from our wonderful three sons and daughters-in-law. My family is my inspiration! We moved to Texas three years ago to be closer to the grandchildren. We love to hike and be out in nature. We even climbed our first 14er in Colorado this past summer. I also love to read and just hang out.
I was an elementary teacher for thirty years in Louisiana, and LOVED my career. After we joined Trinity Presbyterian Church, I began to substitute in the preschool. The program, leadership, and staff really impressed me. I'm so excited to be part of staff this year, and to teach and love the children.
Ms. Monica is the assistant teacher of the Pups classroom.
Amanda Seiller :: PreK Lead Teacher
I am mom to four kiddos ages four, seven, eight, and ten. We are originally from Tennessee, but have lived in Texas for almost five years. We absolutely love it here! When we aren't at volleyball or baseball practice, we enjoy traveling, hitting the trails with our bikes, and cooking dinner together.
I started my education at Crown College in Early Childhood Education. I have been a preK assistant teacher, home-schooled my own children, and ran an in-home preschool. My background in early childhood education and my love for teaching little ones has brought me here to Trinity, and I couldn't be more excited for my second year with the Trinity family!
Ms. Amanda is the lead teacher of the Pandas classroom.

Jo Moore :: Older Threes Lead Teacher
I am the mother of three terrific sons. My husband and best friend, Kevin, is an engineer for an oil company. We began a new adventure when we were transferred to Texas five years ago from our home in Oregon. I love home projects, re-purposing things, sewing, gardening, reading, exercise, going for walks, teaching, living rural, and most of all, spending time with my family.
I went to school in Long Beach California, graduating with a degree in Early Childhood Education with a certification in Preschool. I taught preschool as a lead teacher in preK and threes in California before having my family, then was blessed to be able to be home with my children. For two years I taught in Special Education in the public schools in Oregon. I have been teaching in the early childhood education field for the past eleven years from Mommy and Me to preK ages. Additionally, I taught Kindermusik at an Arts based preschool in Oregon integrating activities with music, literacy, listening, movement, language, sensory, motor and cognitive skills. This is my fifth year at Trinity as a lead threes teacher. I love teaching preschool and feel so fortunate to be able to pursue that passion each day here at Trinity.
Ms. Jo is the lead teacher of the Monkeys classroom.
Deirdre Malkowski :: Older Threes Assistant Teacher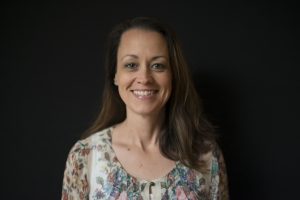 I grew up in Tucson, AZ where I married my high school sweetheart. We moved to Keller in 2005, back to Arizona in 2013, then back to Keller in 2015. We love it here! We have three kids in the 4th, 10th, and 12th grades. Outside of Trinity you will find me at Keller High football games and band events, or working out with my favorite trainers at Camp Gladiator.
My junior and senior years of high school were spent working in our church nursery and as an assistant at La Petite Academy. Throughout college I worked my way up as a lead one year old teacher and assistant evening director at Mini Skool Preschool in Tucson. Just prior to Trinity, I had been the lead Sunday School teacher for our infant-three year olds at The Crossing Church in NRH. I have been apart of the Trinity family since February 2017, first subbing, then as assistant teacher in the threes.
Ms. Deirdre is the assistant teacher of the Monkeys classroom. She is also our Science Lab and Fitness Friday teacher, and serves as the fill-in director if Rachel is not on site.

Peggy Torpey :: Younger Threes Assistant Teacher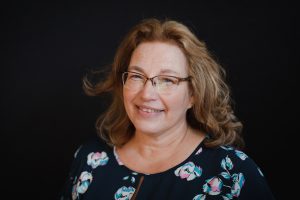 My husband, David, and I have been married thirty-three years. We have twenty-two year old fraternal twin sons. Jake just graduated from Texas A&M in College Station and Bradley from the U.S. Military Academy at West Point in New York. We moved to Keller in 2005 due to my husband's promotion.
When the twins were two, I enrolled them in a preschool at our church in Austin where I worked as an assistant and lead teacher for ages two to five. In the summers during the week of VBS, I taught Bible Story/Verse. During the school year, I taught Religious Education. Once the boys were in regular school, I was able to stay at home, but decided to get back into the early childhood education field once they graduated from high school. I have been working at Trinity Private Preschool for four years now. I have worked as an assistant, lead teacher, floater, and even sub at different times in all the classes.
Ms. Peggy is the assistant teacher of the Bears classroom.

Angela Kito :: Older Twos Lead Teacher
I have been married to Brian for almost nine years. I have an eighteen year old freshman at Texas A&M, Zachary, a nine year old 4th grader, Thomas, and an eight year old 2nd grader, Mackenzie.
I had the blessing of being a stay at home mom for a long time, and also worked for an after school care program. For the eight years before coming to Trinity, I took care of my grandmother who had Alzheimer's disease until she passed away a few years ago. I started at Trinity two years ago as an assistant and co-lead teacher, and was the Lions lead teacher last year.
Ms. Angela is the lead teacher of the Lions classroom.
Jennifer Mohon :: Older Twos Assistant Teacher
My husband, Kyle, and I have been married for 18 years. We have two wonderful children — Hannah is 13 and Preston is 10. We have lived in Southlake for nine years.
I enjoyed 13 wonderful years of being a stay-at-home mom before deciding to return to work. I was truly blessed to fine my new work home at Trinity Private Preschool. I am so excited to be with the children each day, watching them learn and grow!
Ms. Jennifer is the assistant teacher of the Lions classroom.
Maria Hale :: Younger Twos Lead Teacher
My husband Shawn and I have two children, both very artistic. Our son, Trystan, graduated from Keller Central in 2016, attended Art Institute of Dallas, and is currently planning to join the Air Force in early 2019. Our daughter, Essie, currently attends Keller Central High School, enjoys Theater, and is looking forward to her big trip to London next summer — Go Chargers! We relocated to Texas in July of 2012 from Durango, Colorado. I enjoy cooking, scrapbooking, and making crafts in general.
In 2003, while our family was stationed in Alaska, I found a love and passion for teaching children. Since then I have been fortunate to work with an after school program, elementary reading program, and have done home childcare. I also taught Kindergarten through eighth grade in Spanish before our move from Colorado. Shortly after our arrival in Texas, my family began our fellowship with Trinity Presbyterian Church, and in 2015, I joined the nursery staff and Trinity Private Preschool.
Ms. Maria is the lead teacher of the Owls classroom, as well as our Spanish teacher.

Lindsey Hall-Romahn :: Ones Lead Teacher
I was born and raised in Tampa, FL. My husband and I, with our daughter, moved to the great state of Texas seven years ago for my husband's employer. We have one daughter, Taylor. She is seven and in second grade. We share our home with our Bubba Boy Nico, an 11 year old Siberian Husky, and three goldfish — Nemo, Spanky and Jasper.
I've had the privilege to work with children, infants to toddler, for ten years now through preschools and nanny positions, and enjoy every moment of it. This is my sixth year at Trinity as the lead teacher of the Cubs class. I love our preschool and look forward to another fantastic year!
Ms. Lindsey is the lead teacher of the Cubs classroom.

Shelby Garcia :: Ones Assistant Teacher
I was born in Tennessee, but moved to Texas at a couple of months old and it has been my home ever since. I share the same birthday with my sister who is two years older than me. She had her first child in March of 2017, and being an aunt to her little girl has filled my heart! I spend most of my time working, but when I'm not I love to travel.
At the age of 19, I grew a passion to work with children. I was a teacher in another early childhood education and care program and then became a nanny. Through my nanny position, I found Trinity Private Preschool last school year and love it! I love getting to meet new people and changing children's lives.

Ms. Shelby is the assistant teacher of the Cubs classroom.